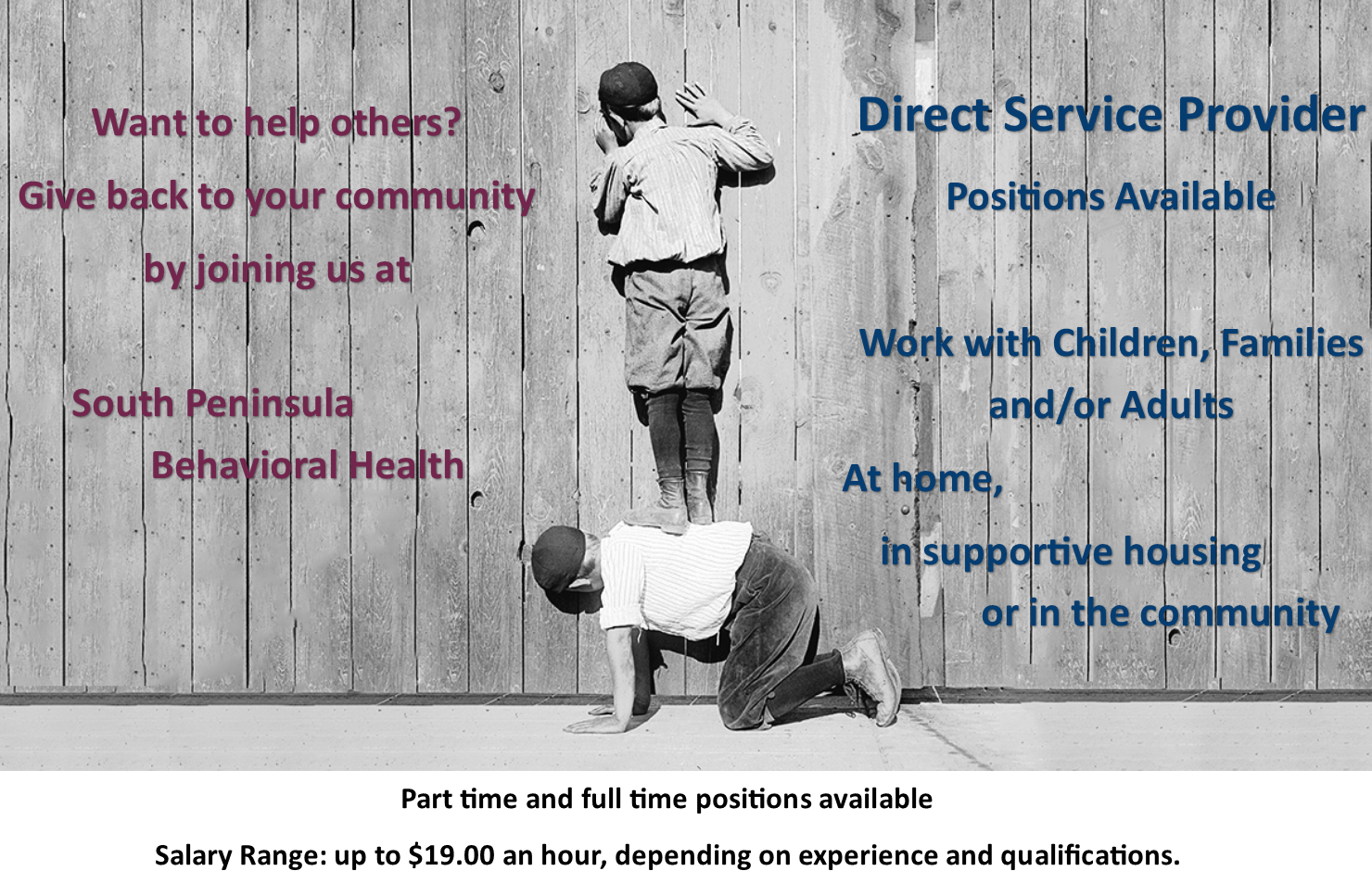 We are looking for Direct Service Professionals (DSPs) to provide services for our clients experiencing mental health issues and/or developmental disabilities. Our clients include children and adults. The services are based on client-centered service plans that define the goals and interventions. Our DSPs work as part of the SPBHS service team and provide direct services/supports to teach social, emotional, life and daily living skills to promote the wellness and community participation of our clients. Services are provided in the client's home, community and on the SPBHS campus. Training is provided
Required Education and Experience:
High school diploma or GED required.
Preference given to applicants holding a valid Alaska Driver's License with a clean driving record.
Must be able to satisfactorily complete a criminal background check.
Must be comfortable completing documentation using computer based systems.
Excellent verbal and written communication skills.
Good judgment, reliability and efficiency.
Ability to interact with individuals with mental health and or developmental disabilities.
Salary Range: $15.00-$20.00 an hour, depending on experience and qualifications.
TO APPLY
Please forward a resume and an application (available here) to: hr@spbhs.org
3948 Ben Walters Lane
Homer, AK 99835
Different positions have different requirements, so please make sure you meet the necessary requirements and are able to provide the appropriate documentation/licensure for the position applied.
SPBHS is an equal opportunity employer and all qualified applicants will receive consideration for employment. Applications will be kept on file in the Human Resources office for two years.